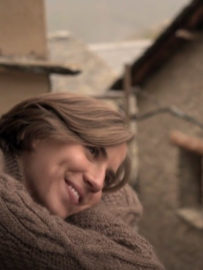 Gran

Nord
Gran

Nord
The series about second chances
Have you ever wondered what really happens where nothing ever happens? Gran Nord is an intimate comedy that follows the adventures of a young inspector from the Mossos d'Esquadra Catalan Police Force who, after being punished by her superiors, is assigned to the most remote, depopulated region anywhere. There she discovers a village called Nord and its Citizens' Council, an ancient governing body where everyone actually has a say. Together with Nord's villagers, she will share a community experience that will change her life and help her discover, for the very first time, her place in the world.
Genre Intimate comedy
Network TV3
Premiere 2012
Cast Aina Clotet, Roger Coma, Pep Cruz, among others.